You can now enjoy Curiosity Stream by using Chromecast on your mobile Android devices. Before attempting to view, please ensure that you have installed and set up your Chromecast by following the supplier's instructions.
If you have not done so already, download the Curiosity Stream Android app from the Google Play store.
Optional: Download the Chromecast Android app from the Google Play store to keep track of your Chromecast devices.
2. Open the Curiosity Stream app, and enter your account information and log into our site. Using the menu to the left-hand corner, browse through our library of content and select your preferred program to watch. On the top right corner, if connected correctly, you should see the Chromecast icon.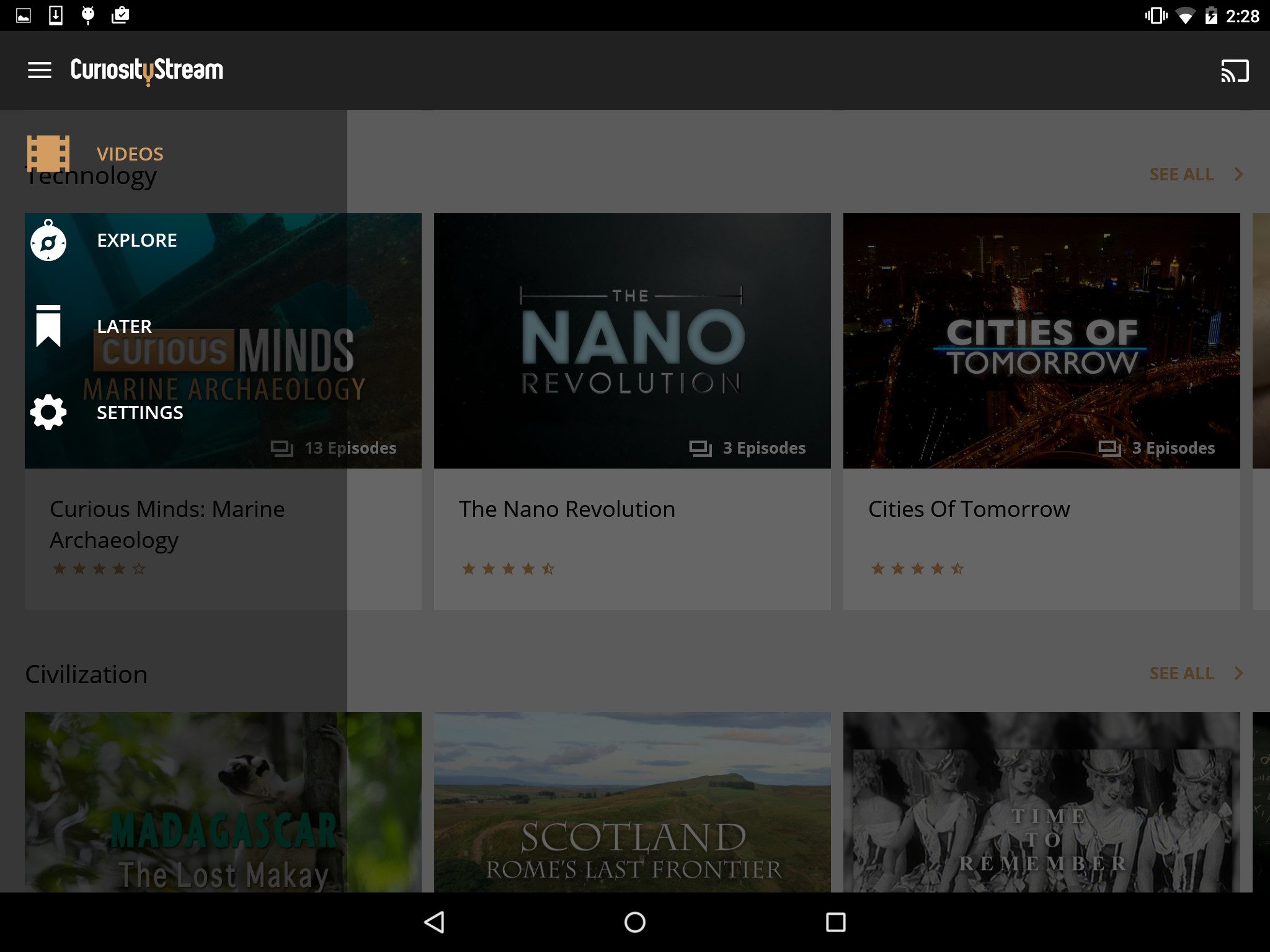 3. After selecting a video to watch, there are two ways to cast your video:
Press the Chromecast icon. Find your connected device and connect to it. Then, proceed to playing the video.
Start playing the desired video. At any time, press the Chromecast icon. Find your connected device and connect to it. The connected device should immediately detect the connection, and begin to play your video from the same spot you were on.
4. To control the video playing, you can use your mobile device to control the pause/play, reverse/fast-forward and volume. There are three ways to change these: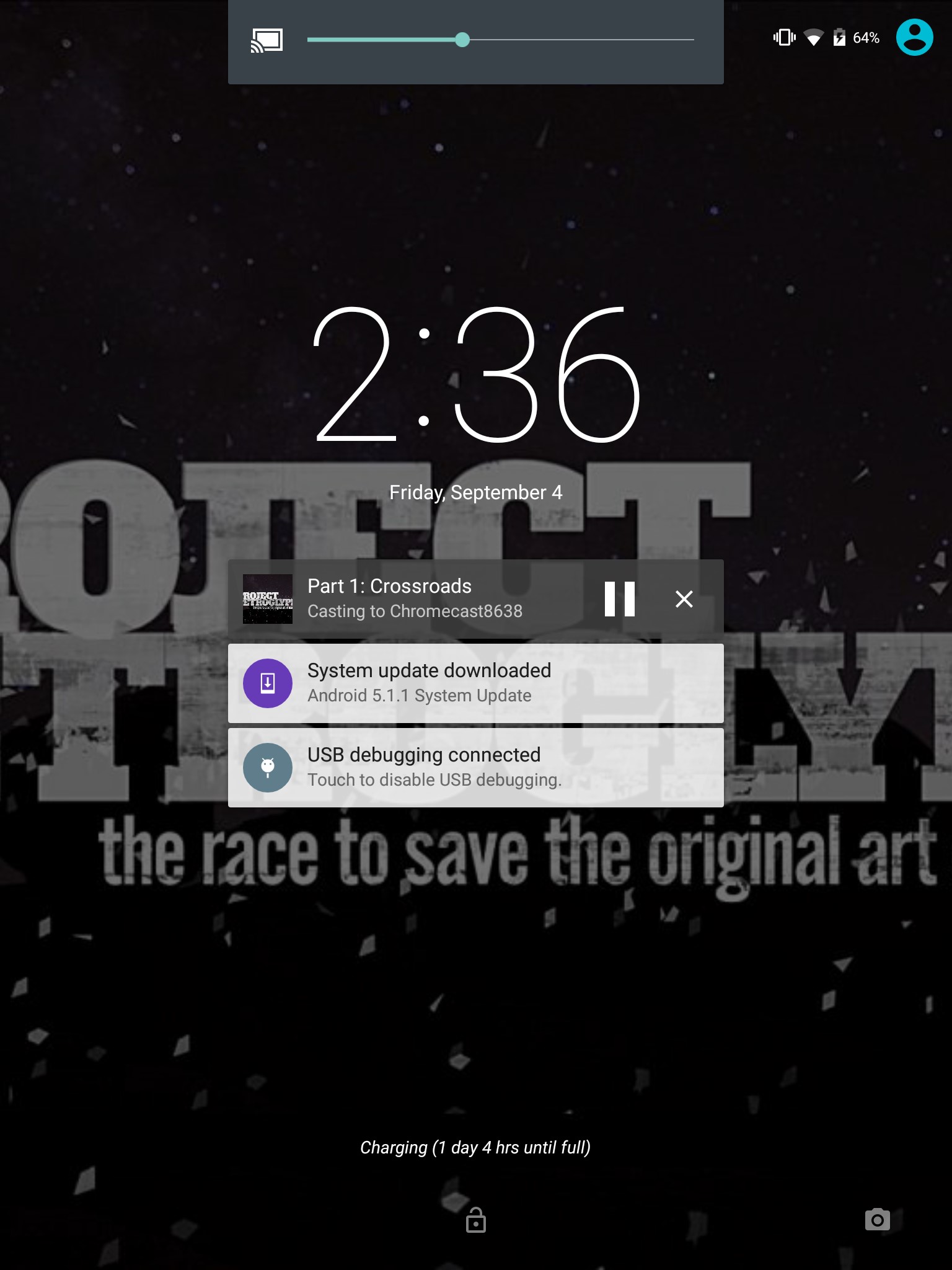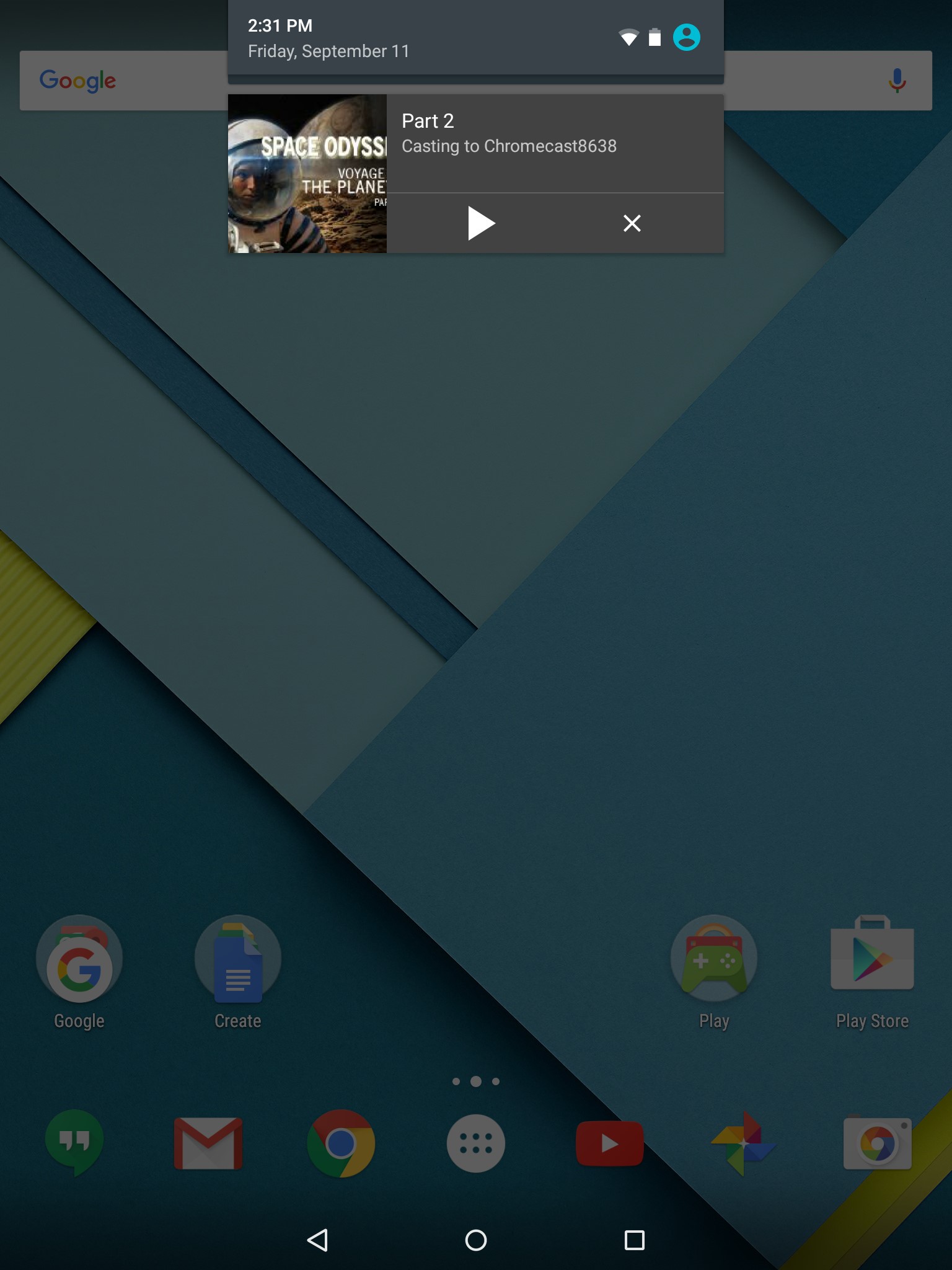 In the Curiosity Stream app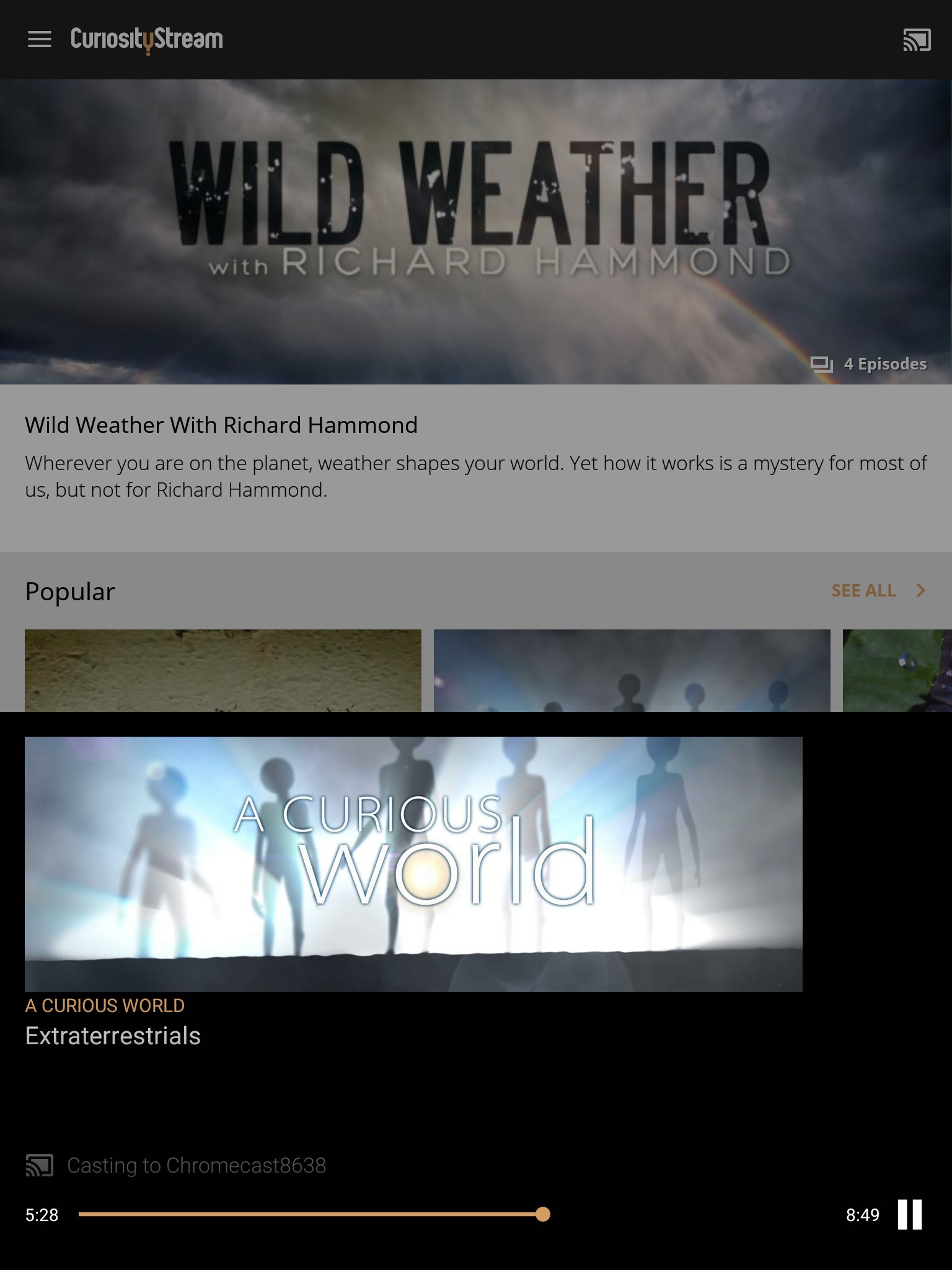 To stop casting, simply press the Chromecast icon and select "Stop Casting".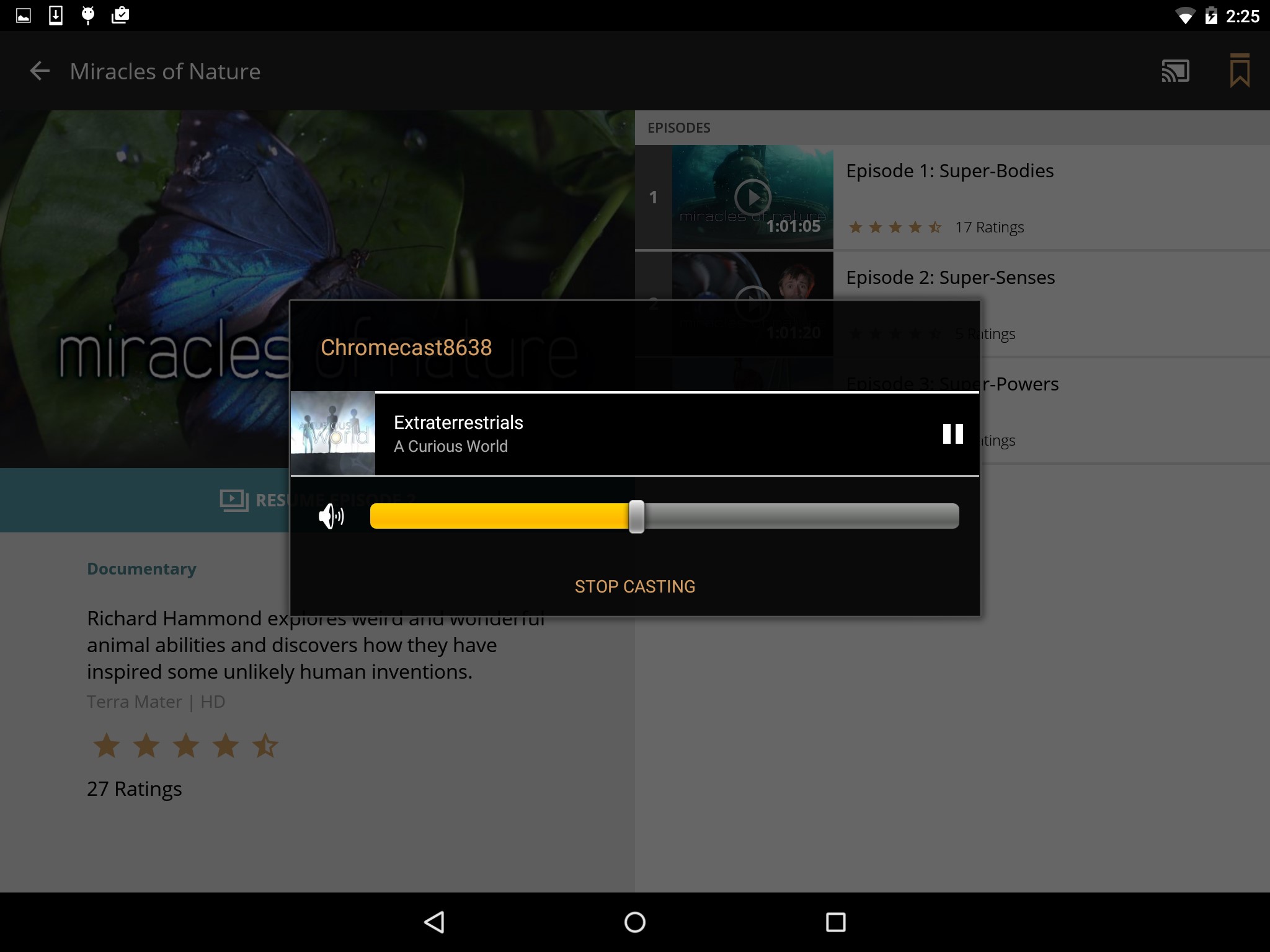 Now you can cast your favorite Curiosity Stream programs from your Android to your TV or other devices!
Tips
The mobile and connected devices need to be connected on the same Internet connection to be able to Cast. An easy indication of this is if the Chromecast icon is displayed in the upper right corner.

Only one video can be Cast at a time. The app will remember where you stopped the video, and begin casting a new video if selected.

You can put your device on sleep mode, and the video should continue casting uninterrupted.

The Chromecast functionality is only available on Curiosity Stream Android app version 1.1.2 or newer. Please ensure you have updated your app before attempting to Cast.

Our Android app requires Android version 4.0.3 and up in order to function properly.