Viewing Curiosity Stream through Chromecast
Many devices from 2016 and newer have a great integrated Cast/Mirror option. You will see this available on most TV and set-top Smart devices.
You can enjoy Curiosity Stream on your TV through your Chromecast-integrated device. Before attempting to view, please ensure that you have installed and set up your Chromecast-ready device by following the supplier's instructions. We have included some basic instructions for setting up a computer to a TV Smart Cast Integrated device. Please reach out to us at help@CuriosityStream.com with the exact device name and we will likely have step-by-step instructions to get you casting in no time!
Computer Chrome Browser Cast
If you have not done so already, install

Google's Chrome

browser. Once installed, add the

Google Cast plugin

to your Google Chrome browser. This will allow you to send content from your computer to your Chromecast device. Be sure you download the Curiosity Stream

Chrome extension.

Open a new tab on Google Chrome's browser and go to

CuriosityStream.com

. Enter your account information and log in to our site. Browse through our library of content and select your preferred program to watch.

On the top right corner of your screen, you will see the Google Cast plugin icon. Click on the icon and choose the Chromecast device you want to cast the tab. When active, the icon will turn blue.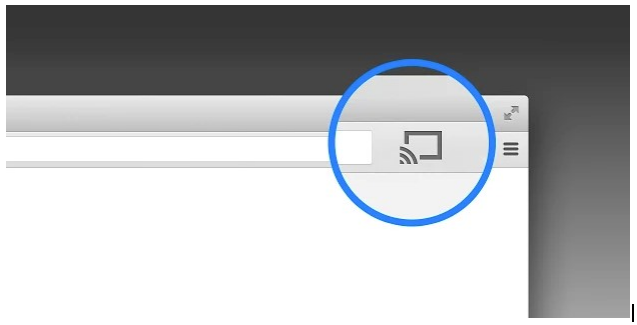 Start enjoying your favorite Curiosity Stream program!
Tips:
Only one tab can be Cast at a time. Please ensure that you select the Google Cast icon from the Curiosity Stream tab.

Your Chromecast device or integrated device should be on the same wifi network as the laptop or desktop computer you are using to cast from.

The volume of the cast can be controlled from your computer as well as your TV.

Don't forget to install the Curiosity Stream

Chrome extension

to easily access our web app!