The steps below outline how to install our Roku channel on 4K-capable Roku devices:
Log in to the Roku.com website using your Roku username and password (This step requires your Roku account, not your Curiosity Stream account).
When presented with the "Add Curiosity Stream Channel to your Roku account?" window, select "Yes, add channel."
You should then see a "Channel Added" screen.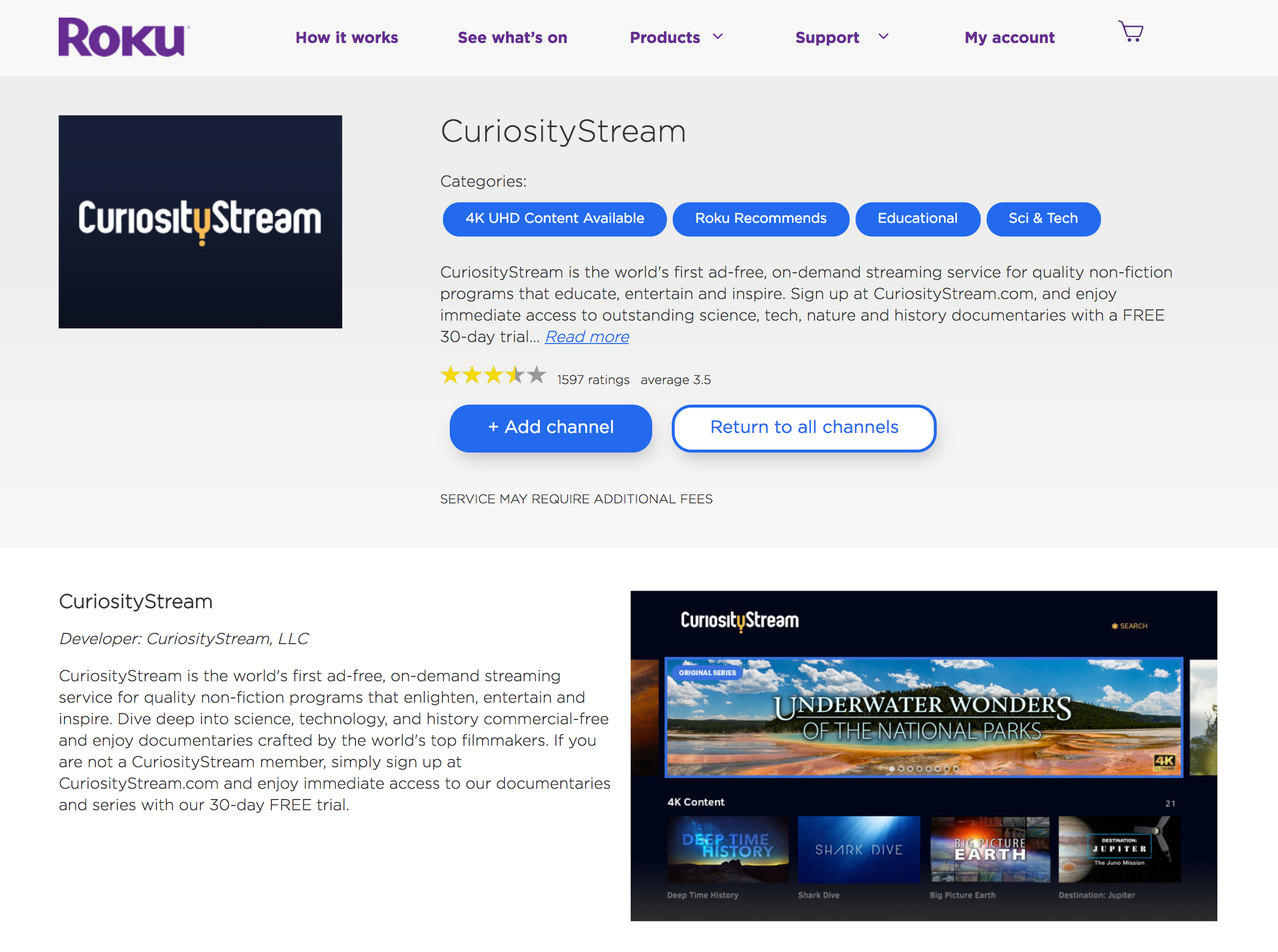 Next, turn on your Roku device and navigate to "Settings" > "System" > "System Update."
Your Roku device will update its software, including newly-added channels to your account.
Return to the main menu on your Roku device.
You should then see a "Curiosity Stream" Roku channel among your other channels on the "My Channels" screen of your Roku device.
Select the Curiosity Stream channel, log in with your Curiosity Stream account, and enjoy our 4K library!